Antique Furniture Restoration
Fine Furniture Refinishing
Furniture Repairs
French Polishing
Custom Upholstery
Rebuilding
Durable Conference Table Finishes
Commercial Services – Offices, Hotels, & Restaurants
Office Paneling and Elevator Interior Restoration
Kitchen Cabinet Refinishing & Custom Glazing
Disaster furniture restoration services for smoke, fire, & water damage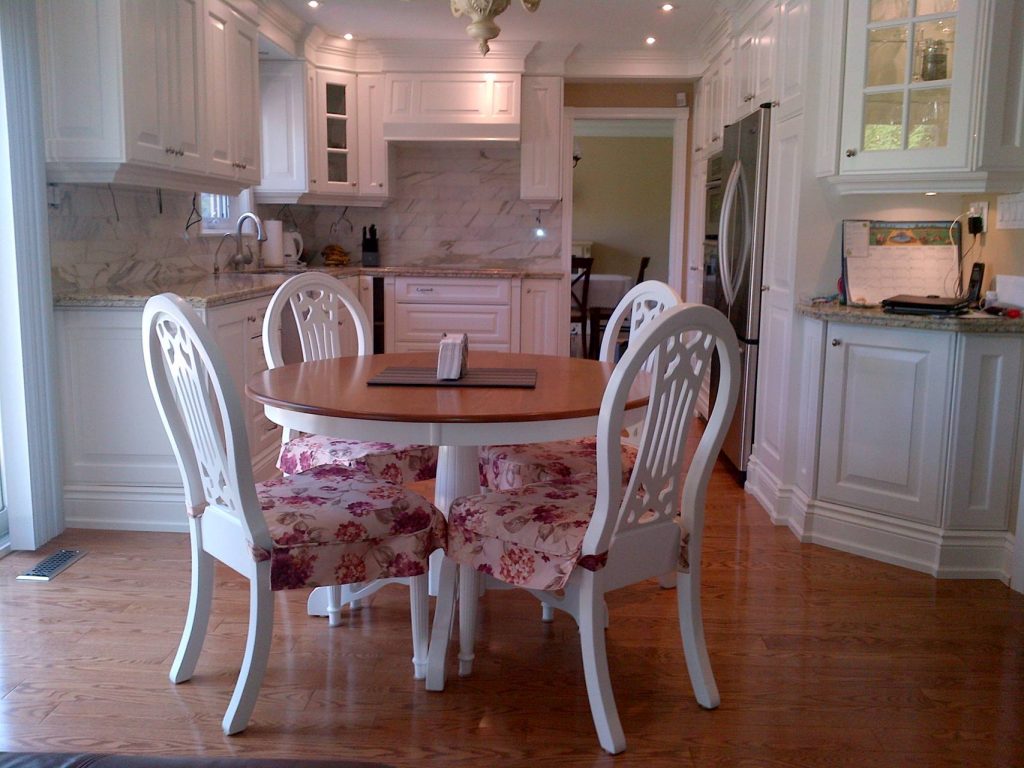 We also provide disaster furniture restoration services for smoke, fire, & water damage.
Quality Craftsmanship
Johnnys Finishing Shop is staffed by experienced craftsmen who combined the finest materials, traditional methods and modern facilities to ensure a quality repair service awaits your call.
Our Shop
Whether a piece of furniture requires a small repair, or complete disassembly and restoration, it is done by hand with great attention to detail. This guarantees the integrity of a valued piece of history.
Preparation room
All furniture is prepared for refinishing by hand stripping, followed by delicate hand sanding procedures.
Spray room
Following custom stain application, the colour is "locked in" by using spray sealers, followed by multiple sprayed lacquer coats. After each coat the piece is allowed to air dry in our steel, dust-free drying room. Then the furniture is hand rubbed before the next coat is applied. This is the only way to guarantee a clear finish that is free of flaws and pleasing to the eye.
Upholstery room
Staffed by craftsmen using the finest materials, traditional methods and modern tools to transform well worn pieces into showroom furniture that you, as the owner, are proud to have in your home or office. Antique, modern and custom upholstery are all handled with care and attention to detail.